Canyonday Performances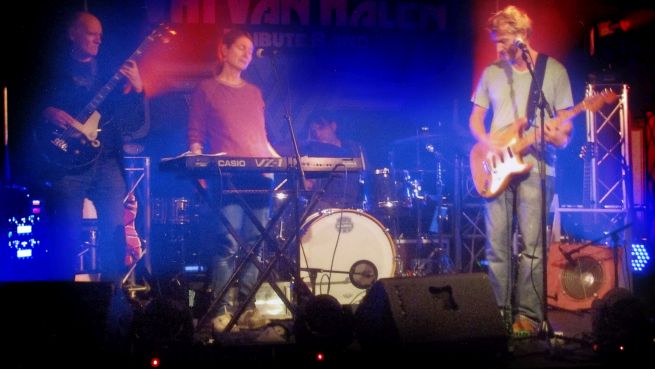 Stadtmitte Performance in 2019 see Canyonday
Canyonday life performances were hindered by the pandemic for a while. Instead check the Corona Stream on Youtube. This contains six songs: Phonebooth, Nature Zone, Wishes, Vanilla Dreams, Back and Alife, and Sickles and Flowers. Music and texts are all arranged by Jost.
Some Sessions Featuring StuNt Music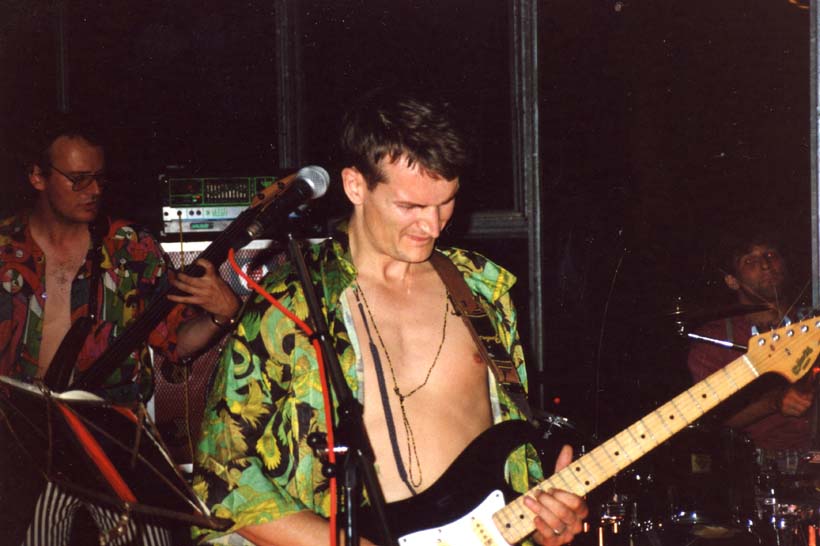 Early Performance with Lars still drumming - most recordings are featuring Wool on drumms
The StuNt Music is not performing anymore and sessions including all three of the original members have become rare. All of this is just faint memories of a millenium gone long time ago. Music and texts were all arranged by Jost. Just enjoy StuNt on Screen (1994 Coma Productions) on Youtube. This contains four songs: Flexibility, Join in, Bigotry, and Silent Color.